Welcome to our captivating journey into the vibrant world of our Dutch and German seasonal rose growers! In this insight, we invite you to explore the timeless artistry and rich horticultural heritage that thrives within the blooming landscapes of these two remarkable nations.
We are very lucky to have developed strong relationships with a handful of incredibly talented Dutch and German seasonal rose growers. Due to the hike in the costs of heating greenhouses, these growers now put their rose plants to sleep over the winter. Then when the days get longer and warmer, they encourage them to wake up and they grow some exceptionally beautiful garden roses.
With meticulous attention to detail and a deep-rooted passion for their craft, our Dutch and German seasonal rose growers have earned a reputation as maestros of floral cultivation. These devoted artisans have perfected the art of coaxing nature's most exquisite blooms, the roses, to flourish in both traditional and innovative ways.
Seasonal Dutch Growers
Dirk Alderden's exclusive scented roses and captivating varieties
Introducing our first Dutch seasonal rose grower! Welcome to the enchanting realm of Alderden, where the art of cultivating exclusive and scented roses has been perfected since 1924. Nestled in the heart of Aalsmeer, Dirk has captured hearts with their showstopping collection, meticulously grown with an unwavering dedication driven by passion and love.
Dirk, is a visionary rose grower, who goes beyond the boundaries of cultivation. His expertise extends to breeding new and captivating rose varieties that leave a lasting impression. One such masterpiece is James Brown, available as both a single and spray rose.
While Dirk delves into the realm of new rose varieties, he also honours the classics that have stood the test of time. Fragrant and delightful, Margaret Merril, pictured below, captures the essence of traditional elegance. Additionally, Romantic Antike stands as a testament to nature's splendour, boasting unparalleled beauty that captivates with every petal.
Make sure to treat yourself and your brides to a journey of scent-filled bliss and discover the remarkable allure of these extraordinary roses, lovingly grown in Aalsmeer, just for you.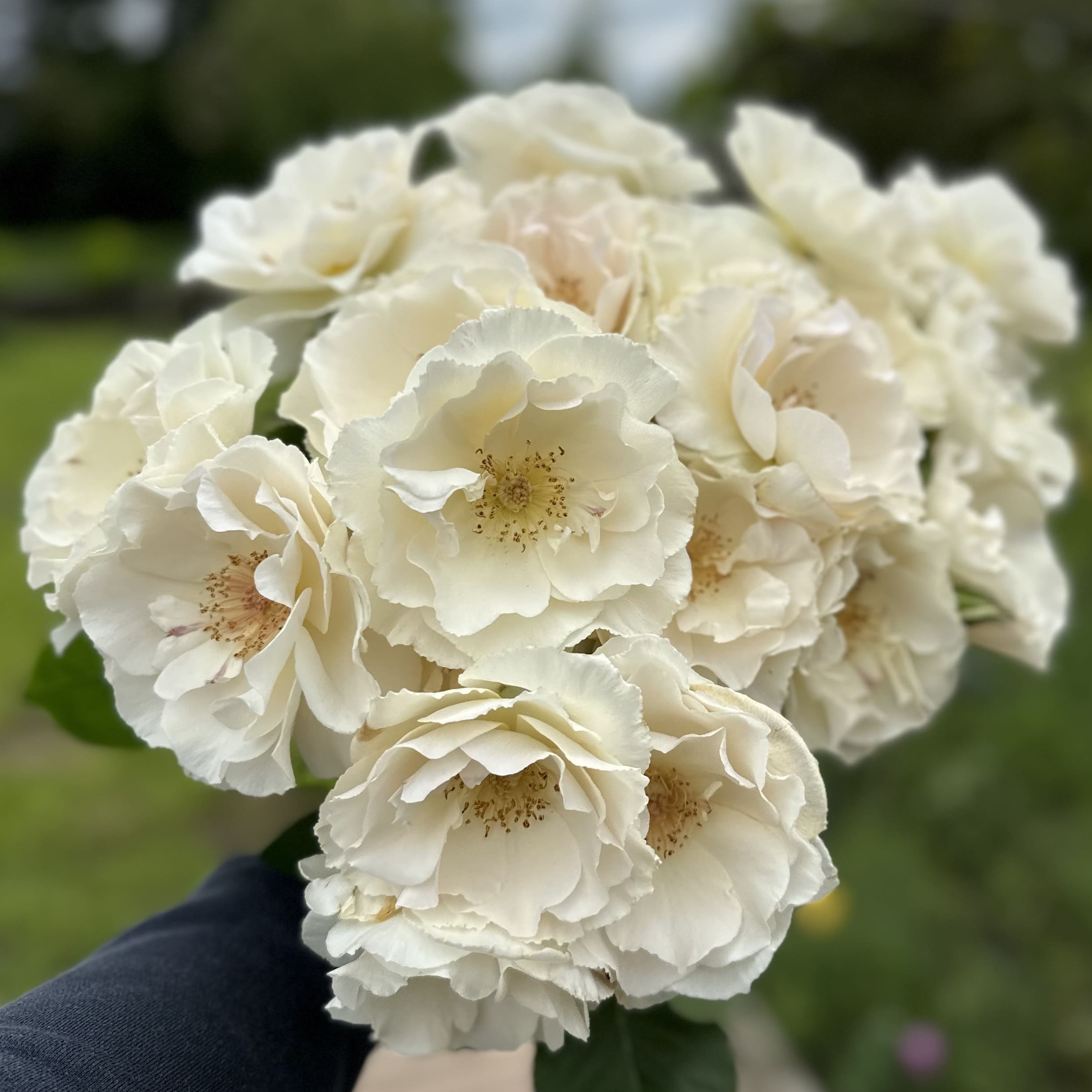 Dümmen Orange
At the forefront of ornamental crop breeding and propagation, Dümmen Orange has solidified its position as a pioneer in the industry. In May 2021, they entrusted Parfum Flower Company with the sales of their speciality roses, further enhancing their commitment to excellence. While Dümmen Orange boasts farms across the globe, their Dutch rose farm, conveniently located near our offices, is another seasonal rose grower. Showcasing an array of breathtaking varieties, including the Catalina spray rose collection.
Within their horticultural haven, Dümmen Orange cultivates an enchanting assortment that marries tradition and innovation. Among their magnificent blooms, the Silva Pink Spray rose stands out as an undeniable favourite, captivating hearts around the world with its timeless allure. Over the past two years, this stunning creation has taken the floral industry by storm, leaving a lasting impression wherever its delicate petals unfurl.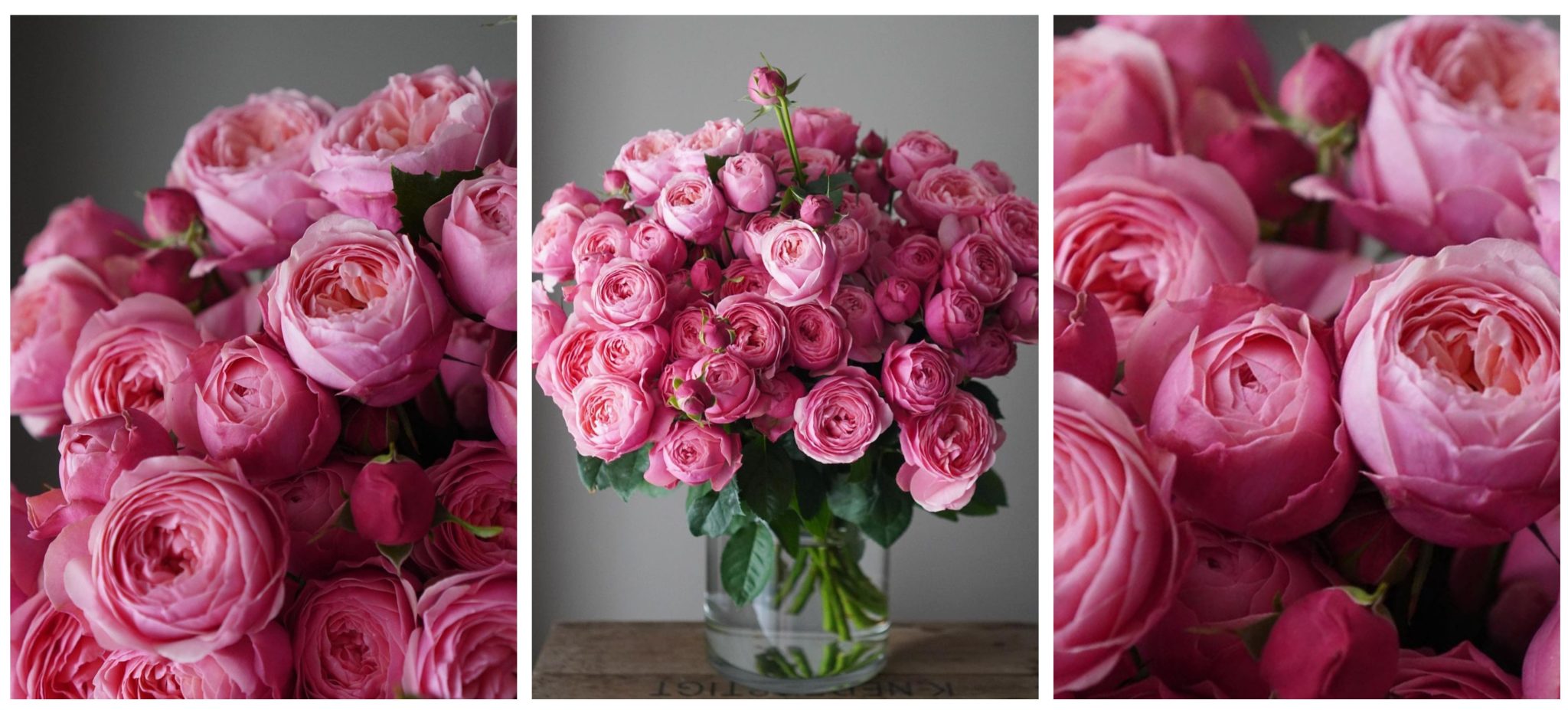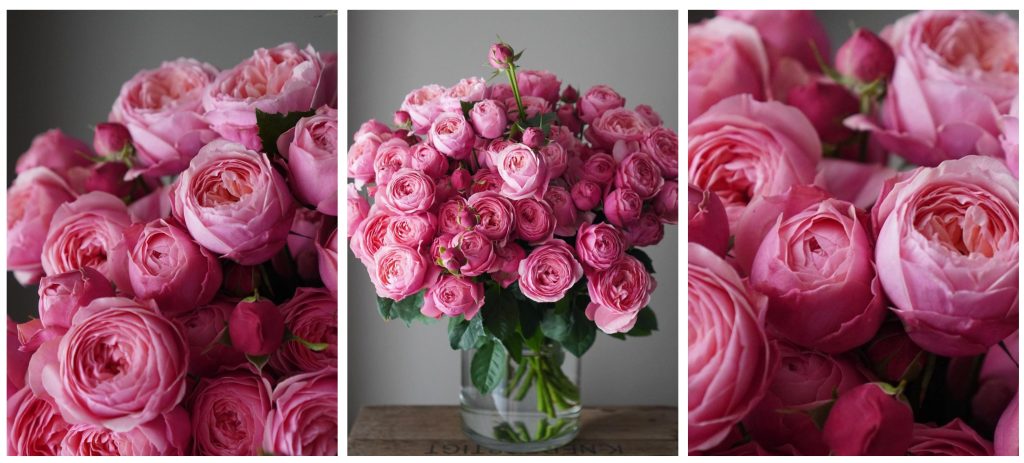 Seasonal German Growers
WANS
Led by the dynamic husband-wife duo of Christian and Melanie Wans, WANS emerges as a distinguished third-generation horticultural company. Their unwavering commitment to sustainable practices and CO2-neutral production sets WANS Roses apart. Offering a range of premium cut roses meticulously cultivated for life's special moments. Each rose in their collection is chosen for its distinct characteristics. Whether it be its captivating shape, enchanting scent, or eye-catching colour. At WANS, love and passion infuse every step of the growing process, resulting in unparalleled quality that speaks for itself.
We approached Pieter and asked him to select his favourite WANS rose, he chose Juwena and shared his reasons. Although WANS had temporarily ceased growing this variety, Pieter expressed how many of our customers loved this rose. WANS graciously agreed to exclusively grow Juwena once again, honouring the deep connection between their roses and the cherished moments they accompany.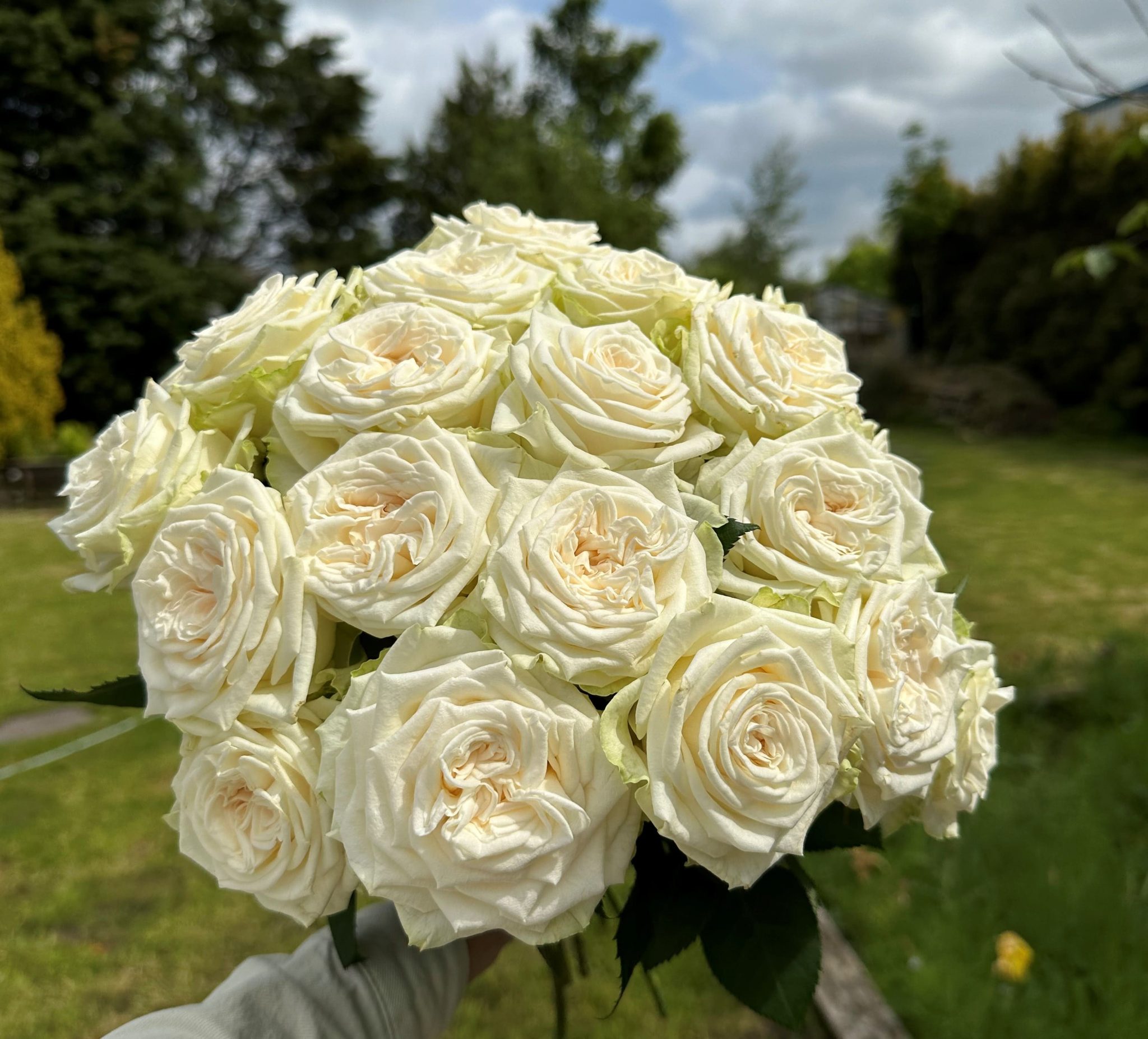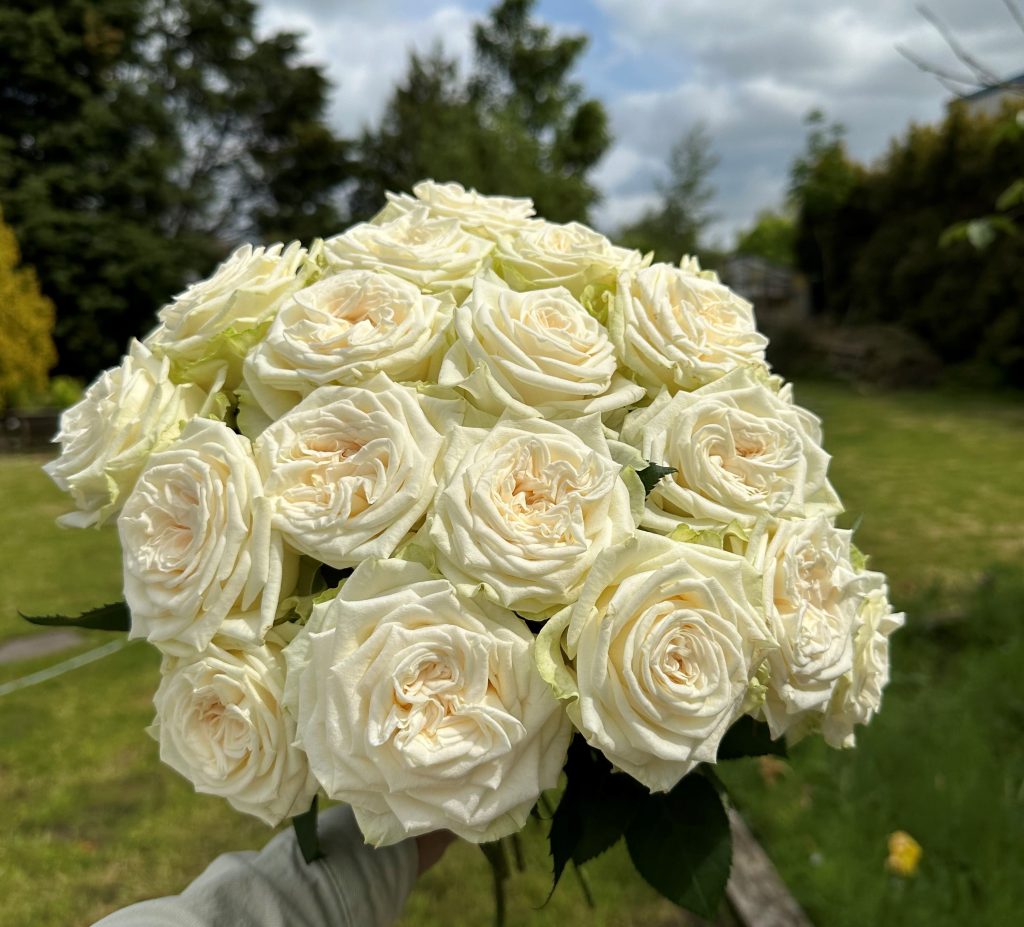 Rozen Kretz
For more than 40 years, Rosen Kretz has been tending to an exquisite array of rose varieties. Which are grown within their expansive 30,000 m2 greenhouse, nestled just across the border in Germany. We are delighted to announce that these breathtaking blooms are now available in our collection.
At Rosen Kretz, their commitment to excellence extends beyond traditional rose varieties. They proudly curate an exclusive selection of roses tailored for those extraordinary moments in life. Together, we aim to make your special moments truly unforgettable.
Among the treasures cultivated on this remarkable farm, Green Island Maleica stands out as a unique and captivating variety. Its unconventional beauty reflects the innovation and dedication that define Rosen Kretz.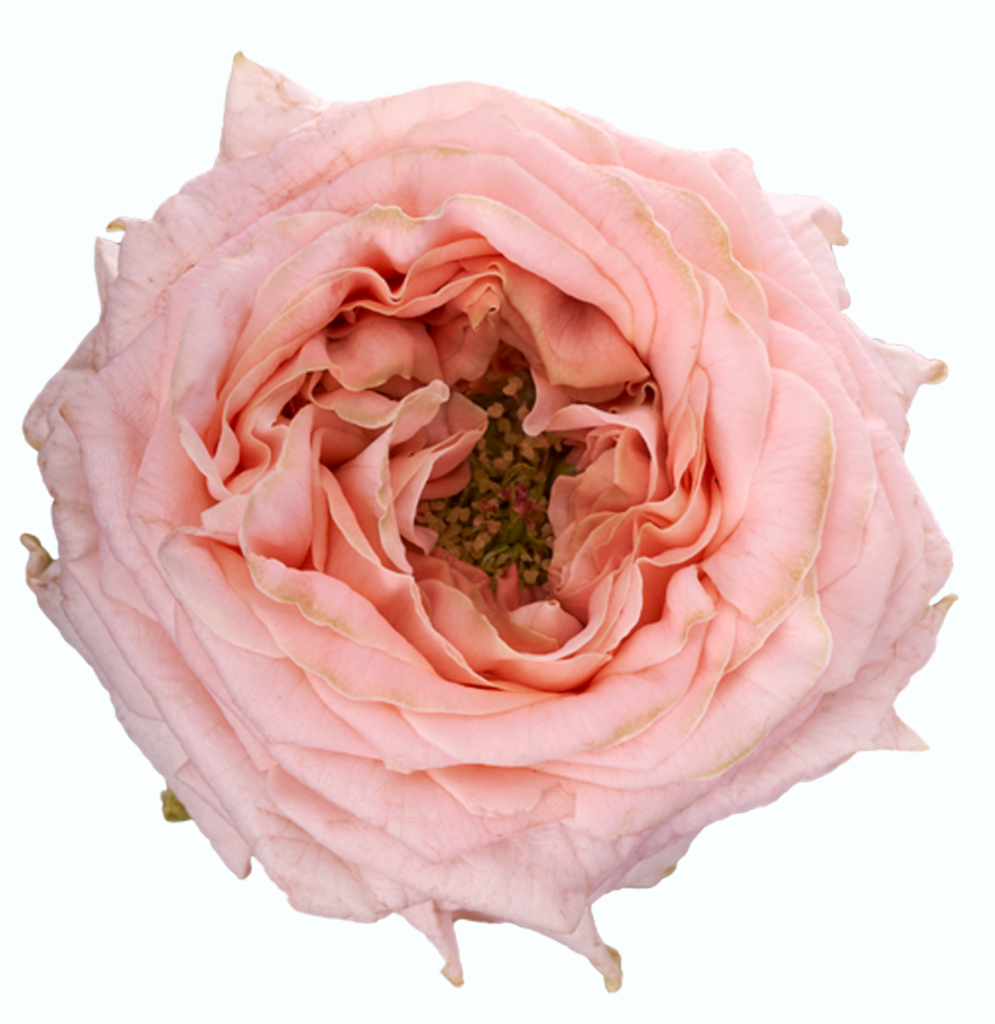 Franz Heyer
Earlier this year, our team had the privilege of visiting the remarkable Franz Heyer farm. And their innovative farming procedures left us in awe. At Franz Heyer, a profound passion for growing roses resonates throughout their practices. What sets them apart is their commitment to allowing roses to flourish at their own pace, foregoing forced growth through fires or heated greenhouses. Resulting in a collection of garden roses that truly embody the essence of nature's intended beauty.
Embracing this patient approach does present challenges in managing availability, but the reward is immeasurable. Franz Heyer's dedication to allowing roses to grow and produce in their own time yields some of the most stunning garden roses found in the market.
We asked Bas Kok to choose his favourite from Franz Heyer's collection. Without hesitation, he selected Ashley, a rose that encapsulates the farm's devotion to timeless elegance. Ashley's delicate petals and enchanting fragrance capture the essence of a garden rose in its purest form.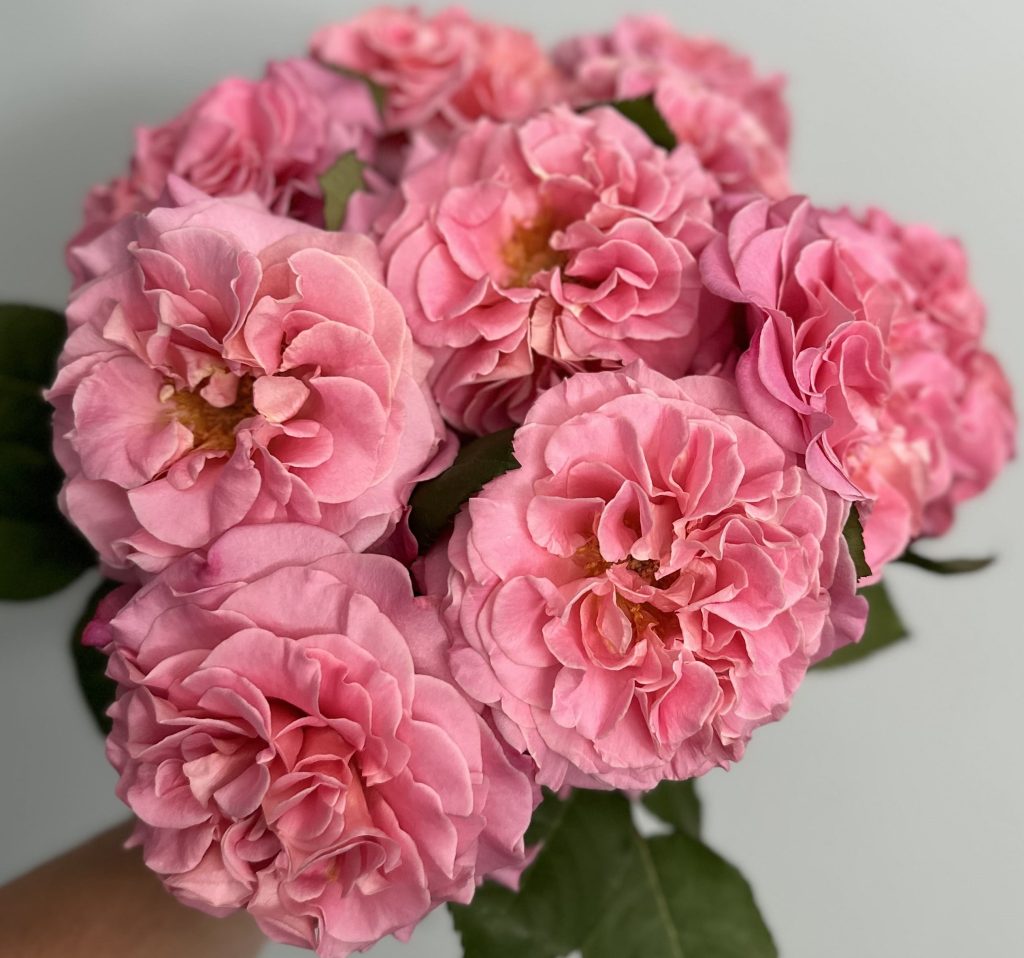 Rosen van Bebber
We are thrilled to welcome Rosen van Bebber, a cherished addition to our collection of roses grown in Europe. This family-run business, beginning its journey back in 1965 has been cultivating stunning roses for generations.
At Rosen van Bebber, a rich legacy of passion and expertise intertwines, resulting in the cultivation of roses that exude timeless beauty. From their humble beginnings, this family has dedicated themselves to the art of growing exceptional blooms.
We caught up with Brent and asked him to choose his favourite Rosen Bebber rose. And he quickly chose the beautiful and unusual Lourve rose.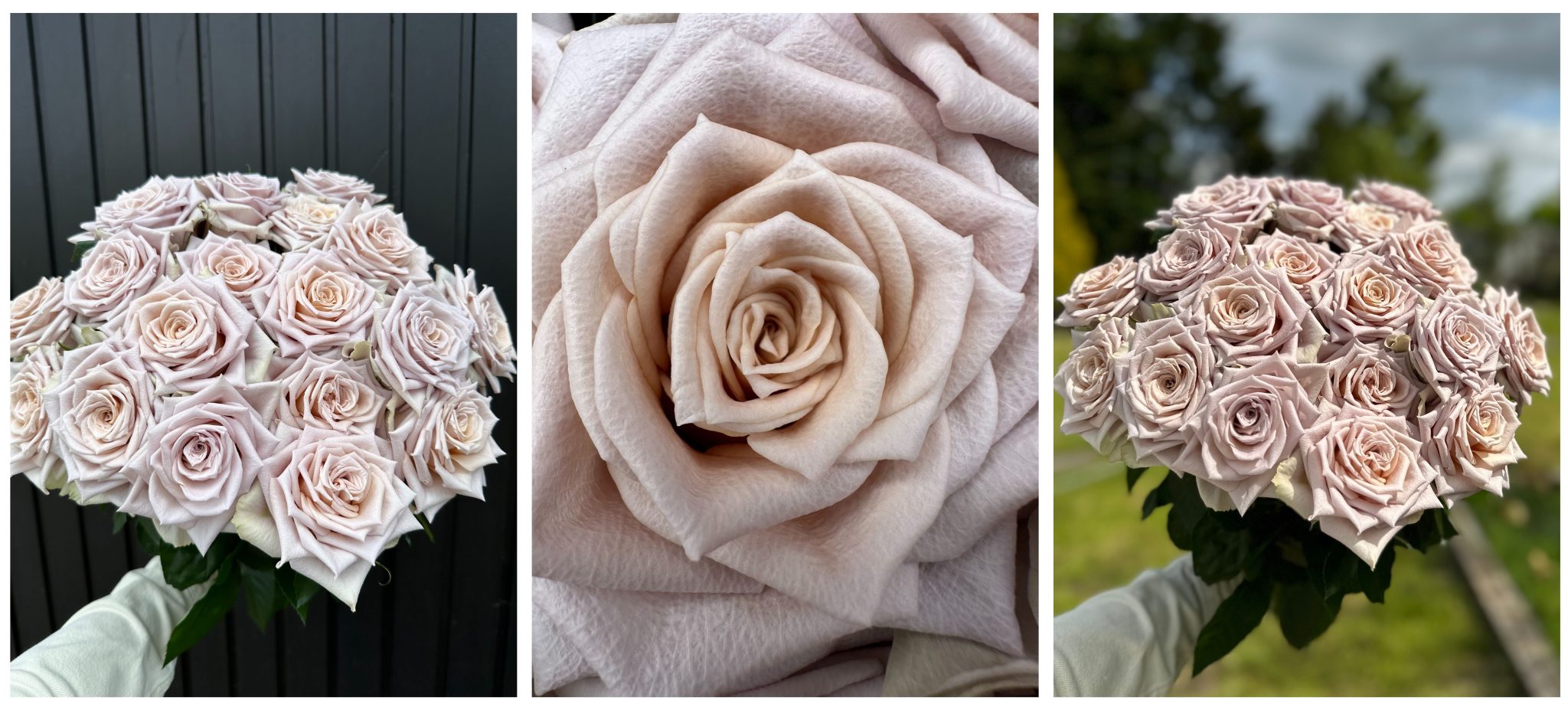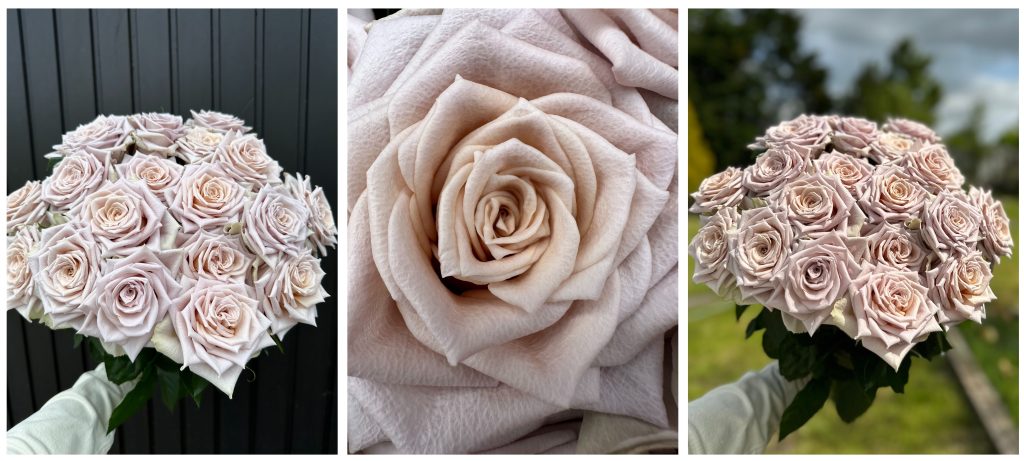 Klümpen Roses
Klümpen Roses, the spirit of the family runs deep. Founded by Matthias Klümpen in 1973, this exceptional business is now led by Wolfgang and Petra Klümpen. With 25,000 sqm of greenhouse space and an additional 3,000 sqm of open space, Klümpen Roses is a flourishing enterprise. Which still holds true to its down-to-earth beginnings.
Originally cultivating vegetables and cut flowers, Klümpen Roses embarked on a journey that weaves together humility and triumph. The roots of their success lie in a simple and heartfelt start, a heritage that fills them with immense pride. In 1985, the farm embraced specialization, focusing on the meticulous cultivation of cut roses and outdoor-grown eucalyptus.
We couldn't resist the opportunity to put our CEO, Wouter, on the spot. We asked him to choose his favourite rose. And after careful consideration, he was captivated by the allure of Mystic Moments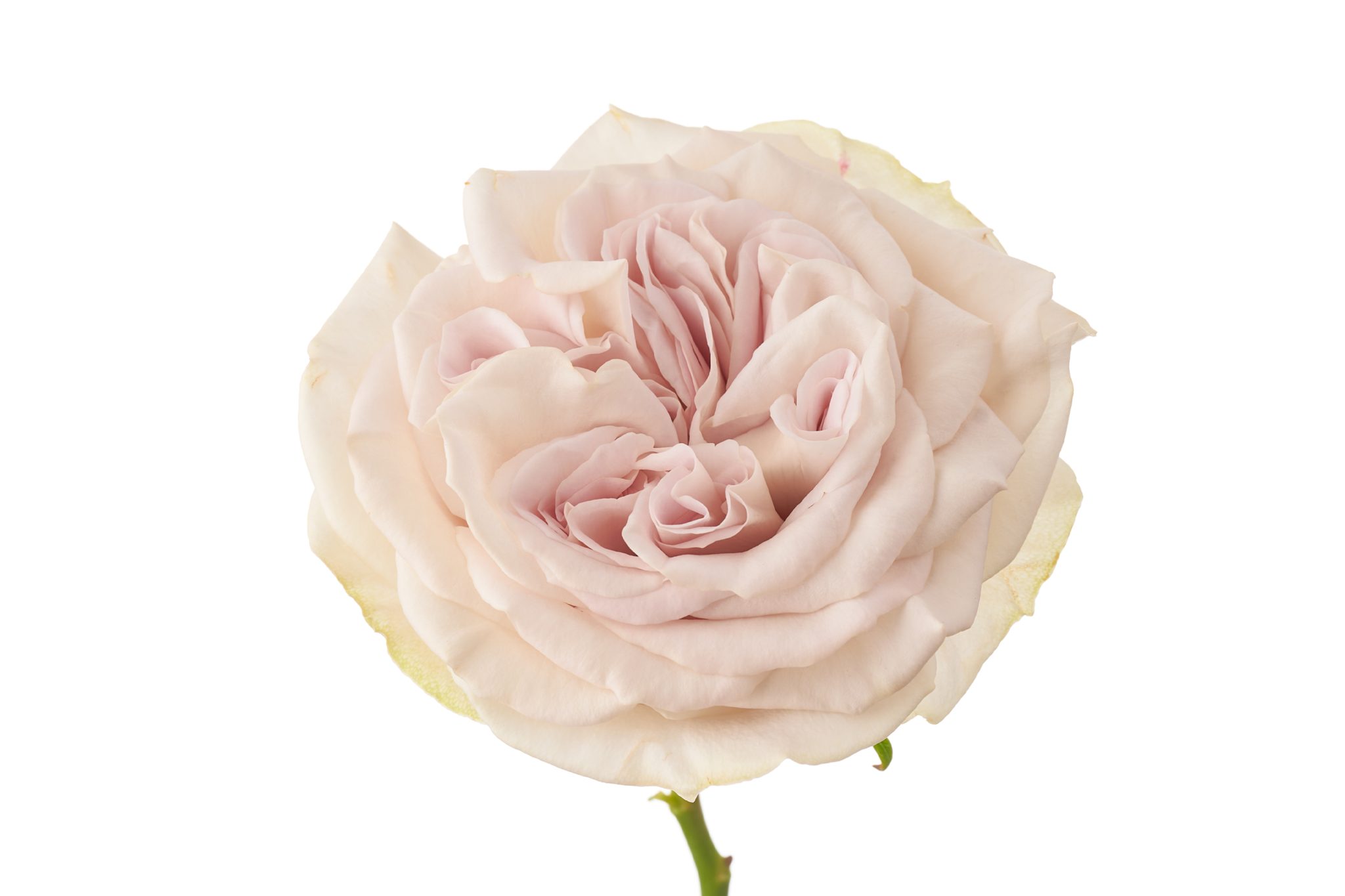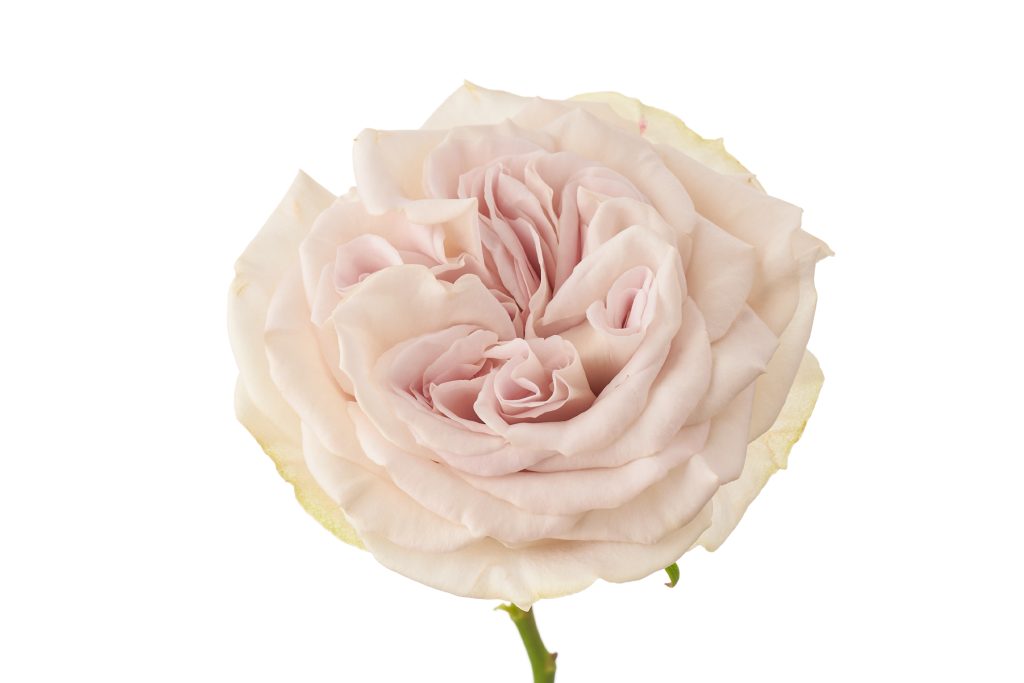 And that's a wrap from us, we hope you enjoyed learning more about seasonal farms and the roses they grow. This is massively dependent on the weather but normally you can source their roses from April to October each year.
Be back soon!