My recent journey to Parfum Flower Company in Aalsmeer, Netherlands, was a feast for the senses and a deep dive into the floral realm. Amidst fragrant roses and fields bursting with colours, I not only discovered the beauty of flowers but also immersed myself in the warm welcome of their team.

During my stay, I was given the opportunity to craft a stationary table landscape and a hand bouquet, based on a Thanksgiving theme. Drawing my inspiration from the fall nature of my surroundings, I chose to coordinate a colour palette that captured my admiration and visual delight present in the surroundings of Aalsmeer. I saw a chance to infuse creativity and assign a distinctive personality to my design, playing with the autumn colour transitions and paying homage to the upcoming Thanksgiving festivities.

Allow me to unveil my floral creation featuring some of my favourite flowers: from the Wabara Rose collection, Miyabi & Miyabi Brown, and other special rose varieties like the exquisite Toffee and Lavender Bouquet. Each petal selected was a canvas painting reflecting the narrative of my admiration for these exceptional roses. This process was not just a creative exercise but also a personally enriching experience.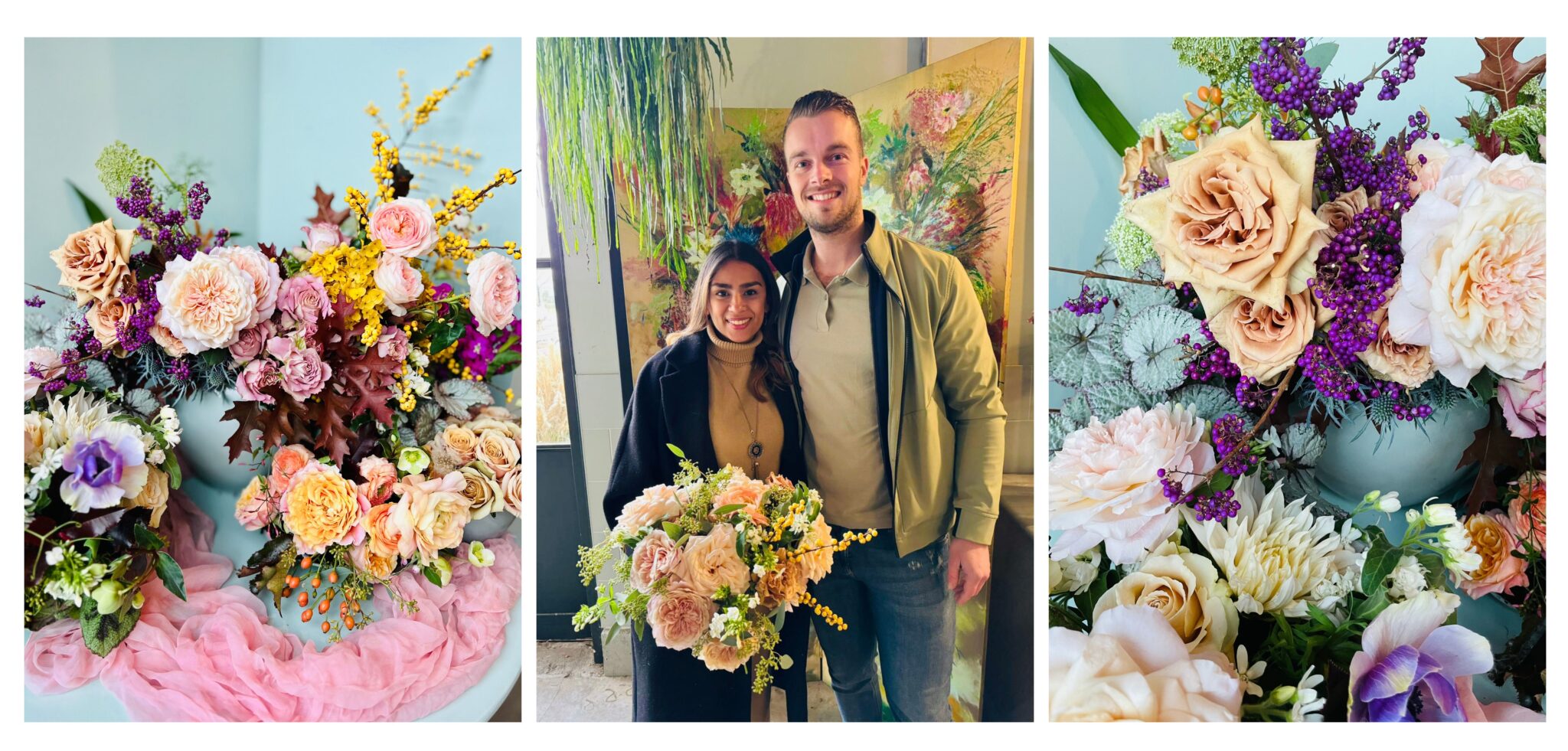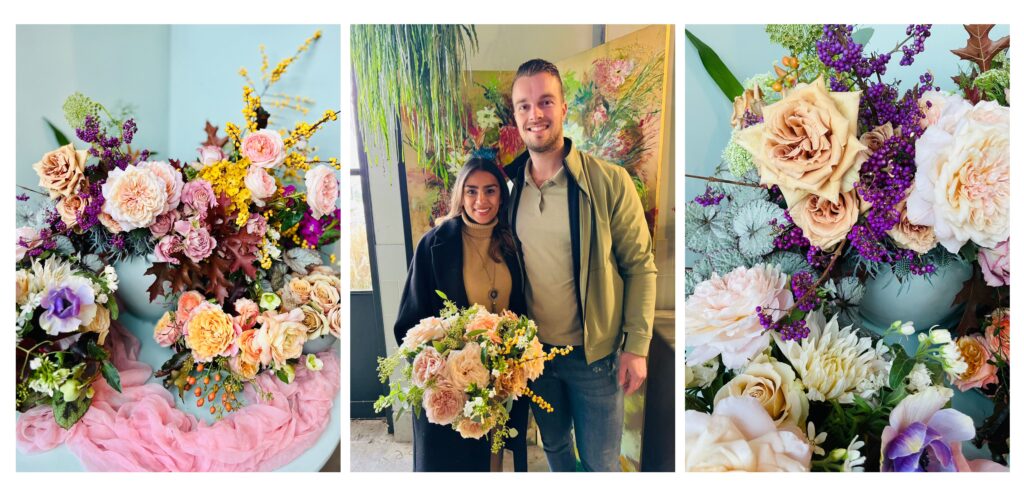 Eco-Friendly Techniques & New Products at the Floral Workshop with Katya Hutter

But my floral discoveries in Holland didn't stop there. My dear friend and talented floral designer, Katya, invited me to provide support during her workshop. The prospect of merging creativity with friendship added a very special touch to this journey. I am delighted to share this unique experience whereby flowers and friendship have intertwined harmoniously.

During the floral workshop, we experienced the magic of eco-friendly techniques and new products that enhance the value of floral compositions. Every finely selection item, that included using sustainable materials and all the way to incorporating innovative floral products, reminded us of the importance of embracing practices that nurture both creativity and the environment.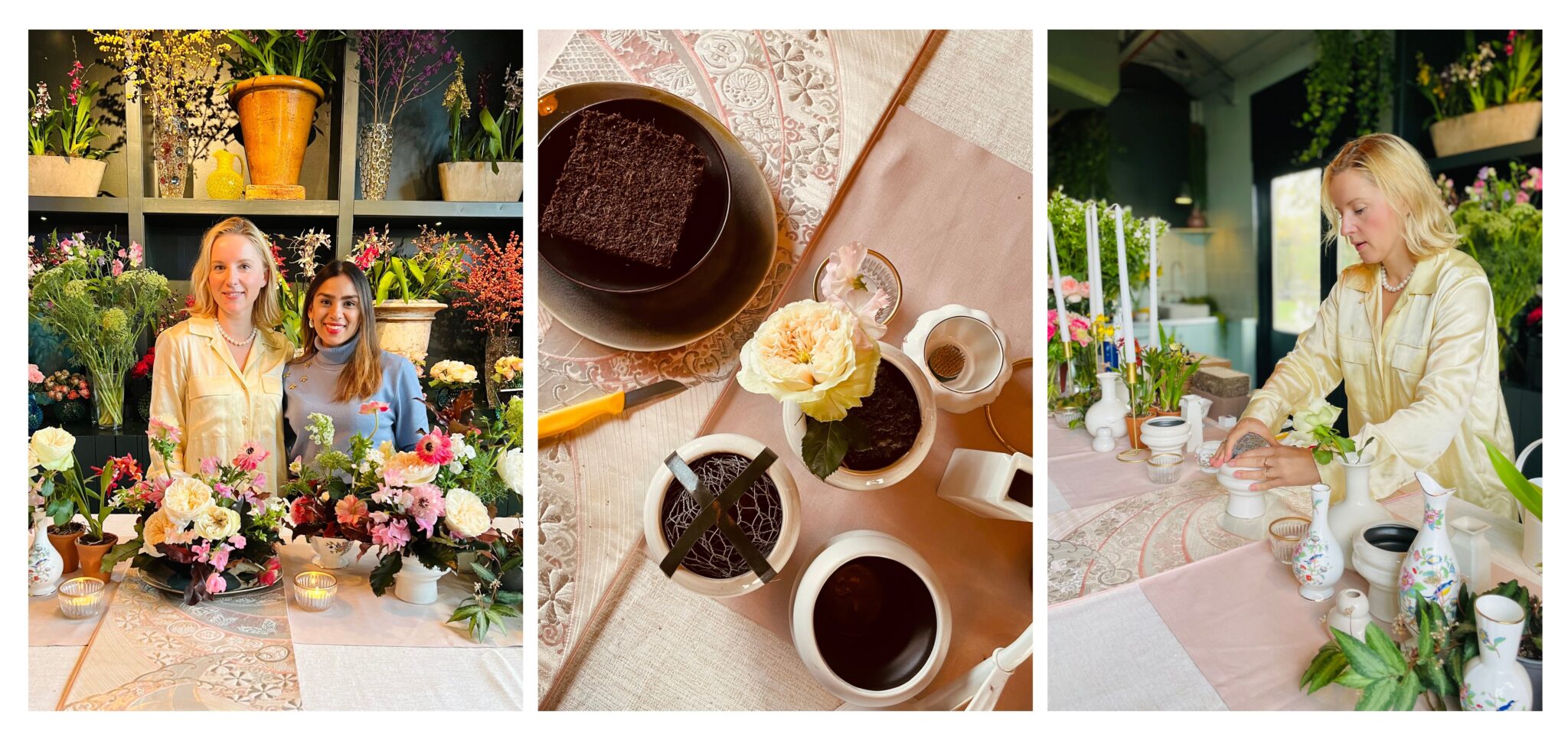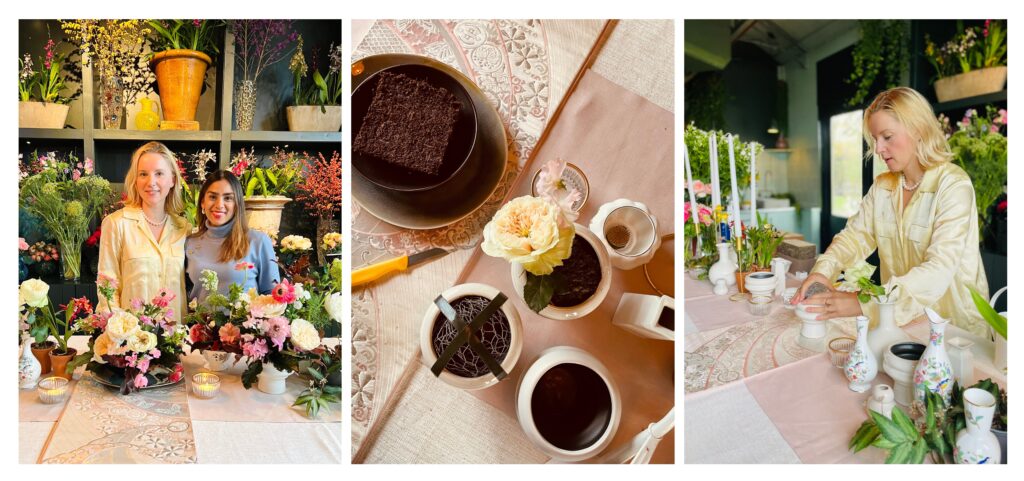 This event brought together students from as far away as Israel and Ukraine, creating an atmosphere of diverse multicultural talent. The diversity of perspectives and floral skills blossomed like petals of different colours, further enriching our overall experience. It was a poetic reminder of how creativity and friendship can bloom beyond borders, creating harmony in every floral arrangement.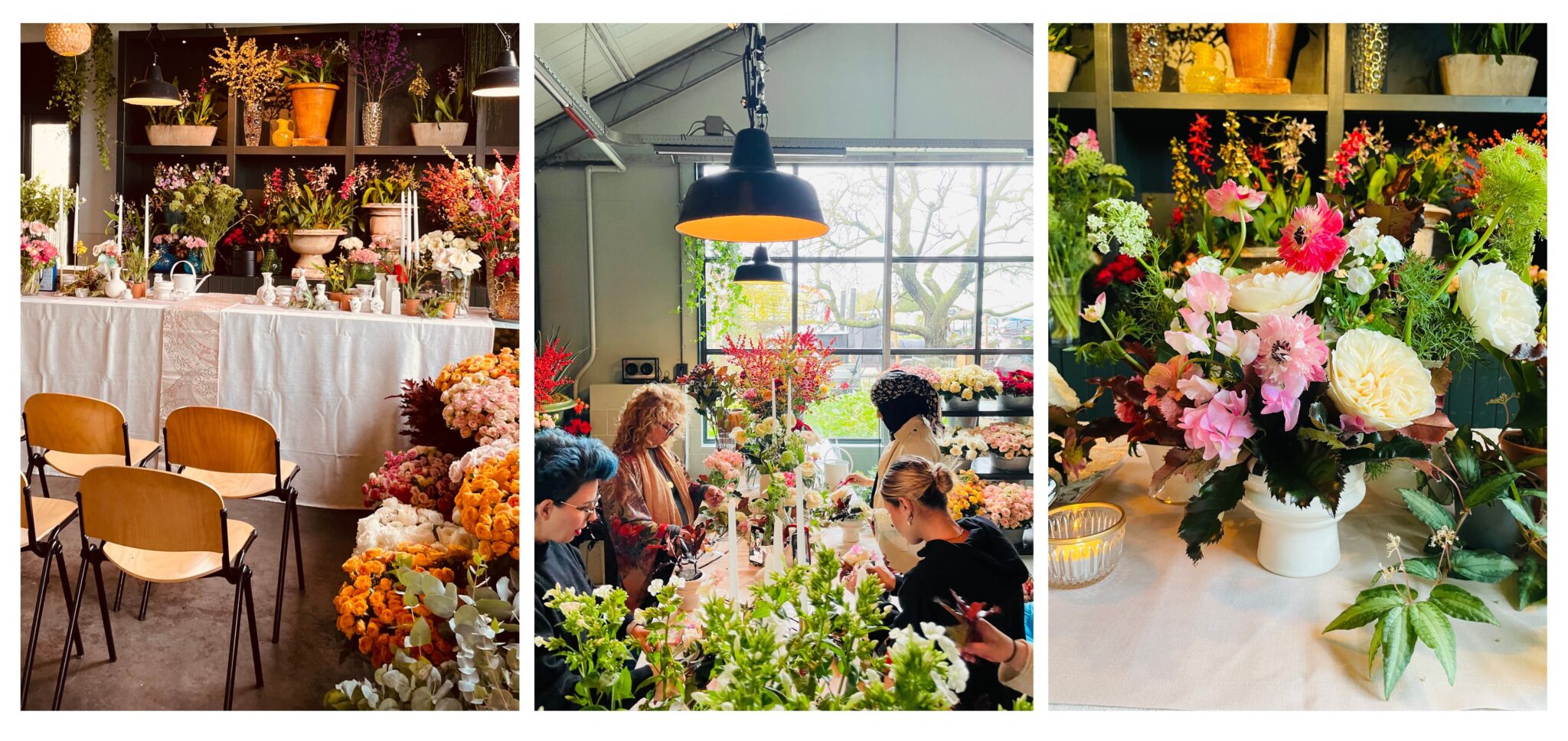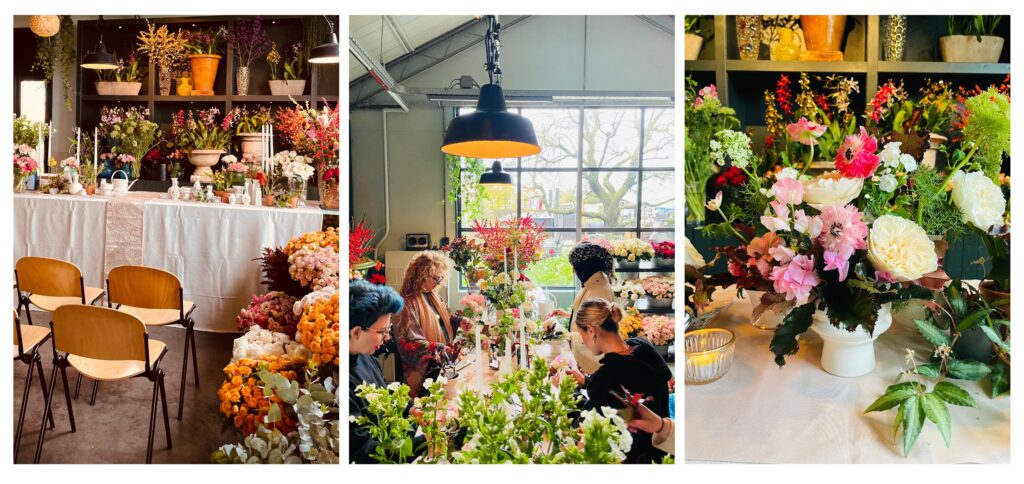 Celebrating Rose Passion in Style
The warm evening reception held by Parfum Flower Company at their lovely installations was the finishing touch on our floral canvas. Their beautiful location, infused with the celestial fragrance of their amazing roses, served as a perfect backdrop for this ultimate floral encounter. Every corner of this space seemed to tell its own floral story, reminding us of the unique beauty that roses can bring into any environment.

In retrospect, my visit to Parfum Flower Company was not only a visual exploration of magnificent fragrant roses but was also a deep dive to interact with the passionate community that embraces these flowers. The new friendships created, the shared laughter, and the great woven within the array of petals are treasures I will always cherish forever, as one of the most magnificent experiences lived.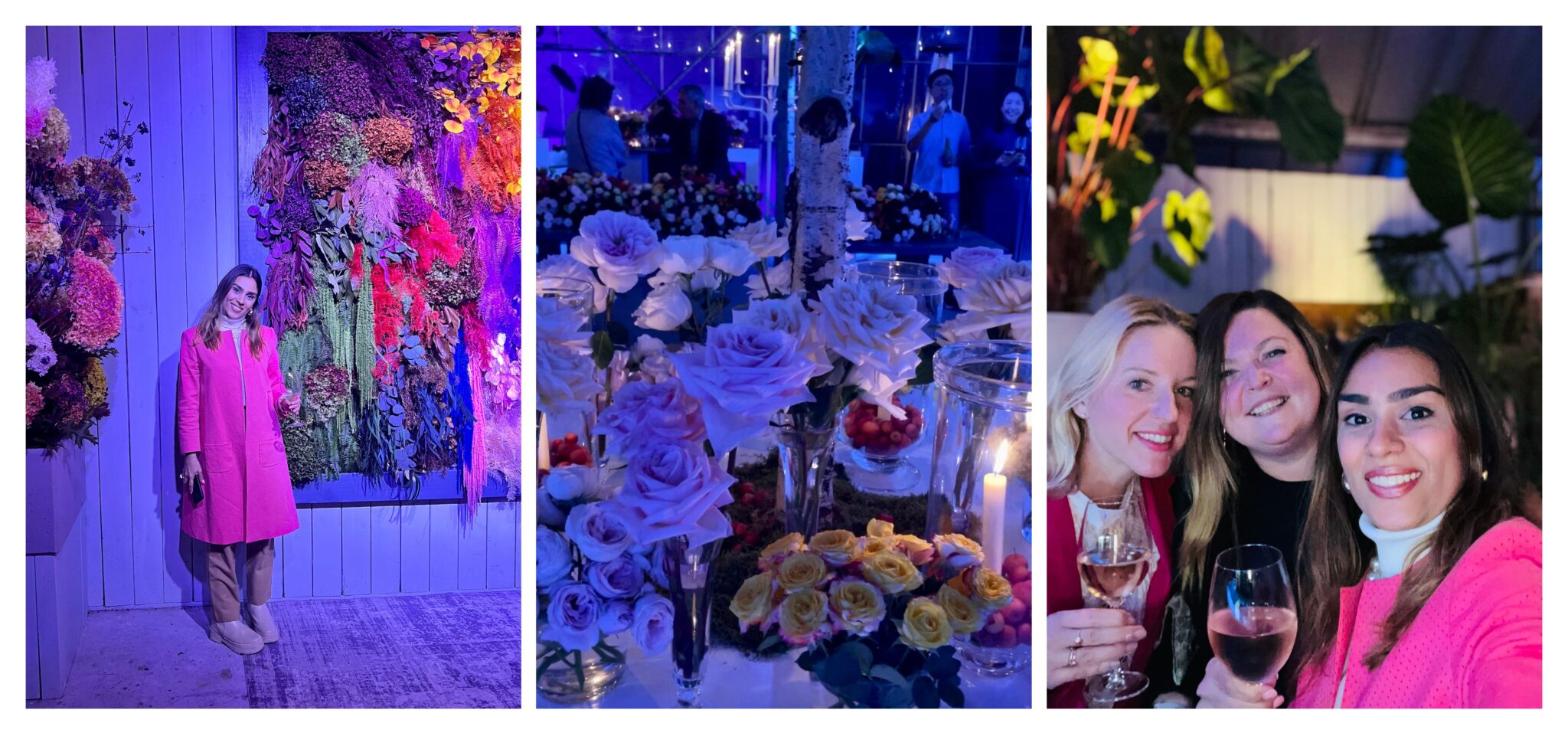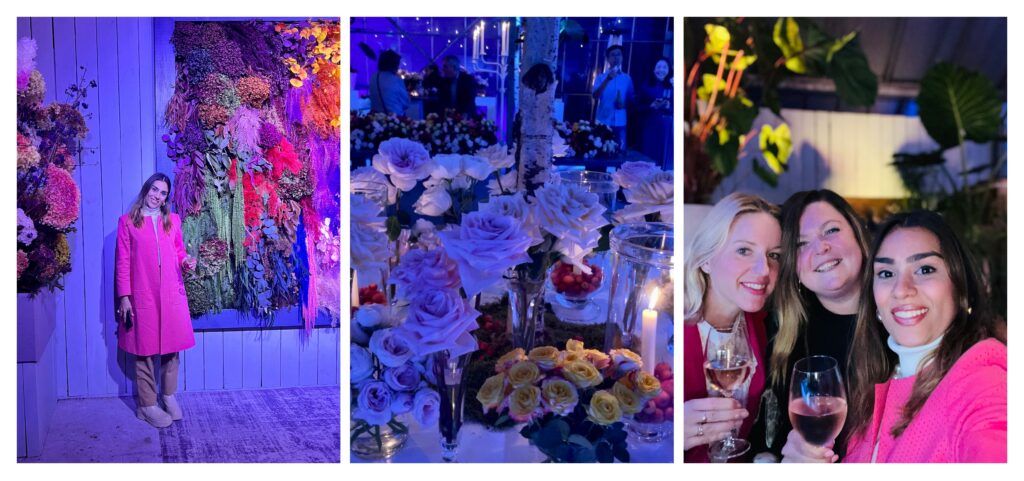 Thank you to Shalli from Lottas Floral Studio for your guest Insight, it was a pleasure meeting you in person and hosting you at our events.